5 Best Animated Web Series Hindi Dubbed on Netflix
Are you not able to find the best English animated web series in the Hindi dubbed? In that case, we could help you.
Watching your favorite content in your regional language not just only gives you comfort but also feels you more connected which helps in better understanding of any content.
That's why at Superfilmi, we provide such an amazing Netflix Hindi dubbed web series list so you can enjoy your spare time watching the best animated web series Hindi dubbed on Netflix.
Top 5 Hindi dubbed Animated web series on Netflix
We've watched a lot of Netflix web series and out of which, we have created a list of the best animated web series. In this blog, we're going to share that list of the 5 best animated web series on Netflix with you.
Here we have listed the Best Animated Series on Netflix Hindi Dubbed to watch in your free time.
Top 5 Anime web series Hindi dubbed Netflix list
The Dragon Prince (2018)
Episodes: 9
Seasons: 3
IMDb Rating: 8.4/10
Magic comes in the magical land Xadia from the 6 primary sources: the Earth, moon, sun, sky, ocean and stars. But human mages succeed to create a 7th form of magic – dark magic. They begin to capture and harvest the unique magical creatures as an ingredient to make their magic. This leads to a war between the Human Kingdoms and Xadia.
3 boys in which 2 princes and an elven killer from the opposite sides of conflict were sent to kill them, but anyhow they were able to discover a key that could change everything. Together they decide to go on an epic adventure in the hope to end the war in both the worlds and restore peace.
Trollhunters: Tales of Arcadia (2016)
Episodes: 26
Seasons: 3
IMDb Rating: 8.4/10
This is one of the best animated series on Netflix, focus on the story of an ordinary boy, Jim, who finds a mysterious amulet under a bridge. By which he becomes the first human, Troll Hunter, the guardian and champion of the human and Troll world. Jim and his friends were charged with protecting the Troll world from dangerous monsters enemies lurking in the shadows surrounding their small suburban town.
Fast and Furious Spy Racers (2019)
Episodes: 8
Seasons: 5
IMDb Rating: 5.5/10
This animated web series is based on the Fast & Furious movie series Dominic Toretto's teenage cousin Tony Toretto and his friends. Their team of teenage street racers are hired by a government agency as undercover spies to infiltrates an elite racing league that is run by a criminal organization.
Don't judge this series on just IMDb ratings; if you like Fast and Furious movies or car chasing scenes, then you are definitely going to love this series.
Young Justice (2010)
Episodes: 26
Seasons: 3
IMDb Rating: 8.6/10
Young Justice is an animated web series about the superheros that follows the lives and adventures of a group of teenage sidekicks and superheroes like Robin, Aqualad, Miss Martian, Flash, Artemis, Superboy and Red Arrow, attempt to prove themselves as members of the Justice League. To save the world, they form a secret crime-fighting team. If you're a Superhero comics and movies fan, this series is a must-watch.
Love, Death & Robots (2019)
Episodes: 18
Seasons: 2
IMDb Rating: 8.5/10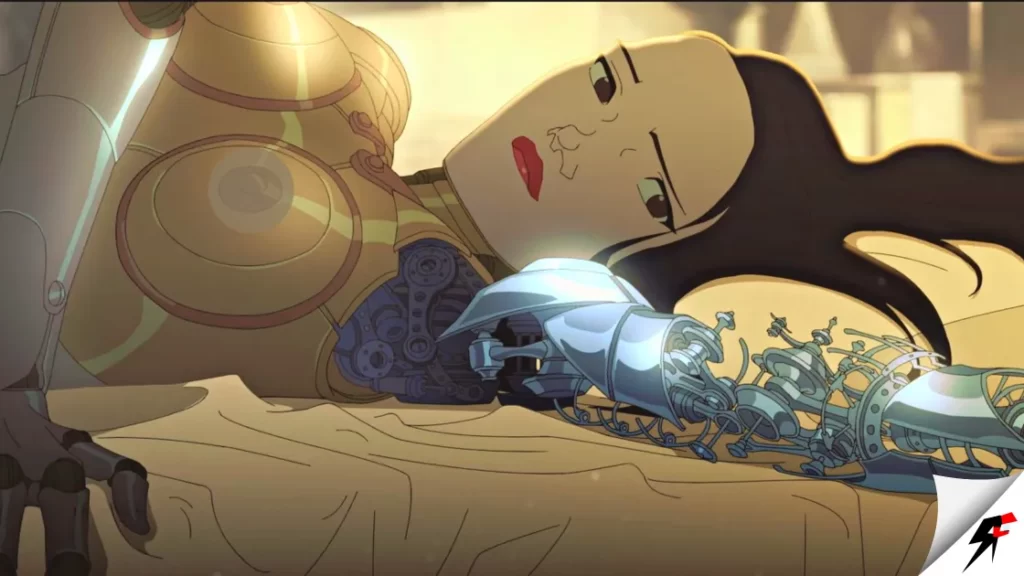 It is an original Netflix animated web series. It has a separate and unique blend of story and style for each episode and it is really interesting. It includes animated stories from a variety of genres like horror, sci fi, animated and fantasy and also features terrifying creatures, wicked surprises and dark humor.
Although this is an animation web series but you should not watch this with your family as it has some mature graphics content.
Final Thoughts
So, there you have the top 5 anime Hindi dubbed web series on Netflix. The entire above animation web series list ranked as per our personal experience after watching them all.
All of these are the high rated IMDb web series except Fast and Furious Spy Racers, but we can assure you that you goanna like this series if you have watched any Fast and Furious movie previously.
You may also like to read:
Enjoy your weekend with all of these best Netflix animated web series Hindi dubbed.
We'll be updating our list on a regular basis, so save our page in your bookmark list to stay up to date with the latest Movies and Web Series recommendations.