5 Best Comedy Web Series Hindi Dubbed on Netflix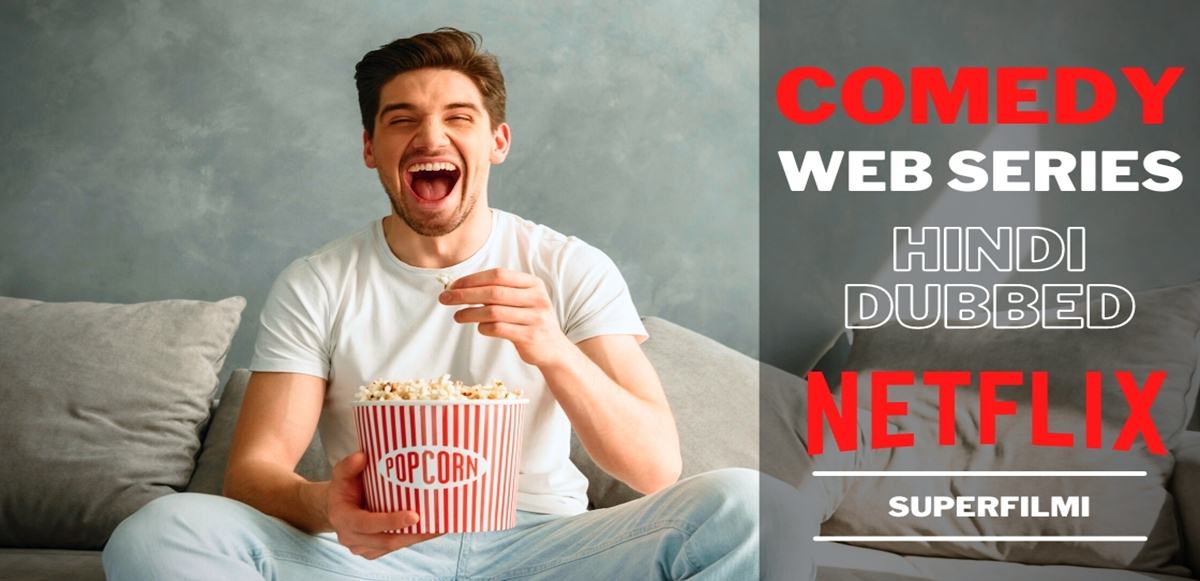 Do you love to watch Hollywood/English web series in the Hindi dubbed language? Then you land on the right blog page.
We could understand how people in India feel when they watch their favorite content in Hindi. We also feel the same because it makes us more comfortable watching movies and web series in Hindi language.
That's why Superfilmi provides the best Netflix Hindi dubbed web series list so you can enjoy your free time with the best comedy web series Hindi dubbed on Netflix.
Top 5 Hindi dubbed Comedy Web Series on Netflix
We've personally watched many comedy web series Hindi and after that, we've made the best Netflix Hindi dubbed web series list for you.
Here we have listed the Best Netflix Hindi Dubbed Comedy Web Series list you can watch in your free time.
Top 5 Comedy Web Series Hindi dubbed Netflix List
5. The Politician (2019)
Episodes: 8
Seasons: 2
IMDb Rating: 7.5/10
This is a comedy drama web series that focuses on Payton Hobart, has known since age 7 that he's going to be President of the America. The first step toward that goal for him is to become the student body president at his school. To do that, he had to get through the most dangerous political hurdle of Saint Sebastian High School.
4. Dead to Me (2019)
Episodes: 10
Seasons: 2
IMDb Rating: 8.0/10
The comedy web series is about a strong friendship that develops between two women, one is a tightly wound widow and the other is an optimistic women who lives like a free spirit but with a shocking secret. This series follows Jen, whose husband was killed in a hit-and-run accident, and she decides to solve the crime on her own. In a support group, she meets an upbeat woman. Despite their opposing/different personalities, they become close friends.
3. Never Have I Ever (2020)
Episodes: 10
Seasons: 2
IMDb Rating: 7.9/10
The story revolves around the complicated life of a 15 year old Indian American Tamil girl, Devi Vishwakumar. Devi has been unable to use her legs for 3 months. She wants to change her social status after a socially disastrous year, but friends, family, and feelings make it difficult for her. Add this to your watch list if you want to watch a comedy web series with an Indian twist.
2. The End of the F***ing World (2017)
Episodes: 8
Seasons: 2
IMDb Rating: 8.1/10
This comedy web series follows James, a 17-year-old boy who believes he is a psychopath and kills animals as a hobby. He decides to try killing a human after becoming bored with the practice. Alyssa, also 17, is the moody and cool new girl at his school, and the two strike up a friendship. They both set out on a journey to find Alyssa's biological father, who left her when she was a child.
1. Orange is the New Black (2013)
Episodes: 13
Seasons: 7
IMDb Rating: 8.0/10
The story of this comedy web series revolves around "Piper Chapman" who was convicted of an old crime of transporting drug money to an ex-girlfriend a decade ago. She is given a sentence of one and a half years imprisonment to face the reality of how life changes behind the bars.
Final Thoughts
So, there you have it: the top 5 Hindi dubbed web series on Netflix. We don't want to ruin the web series' surprise element, so we kept the synopsis brief.
We ranked all of the above comedy web series based on our personal experience after watching them all. Furthermore, all of these are IMDb web series with high ratings.
You May Also Like to Read:
We hope you enjoy all of these best Hindi dubbed web series on Netflix.
We'll be updating our list on a regular basis, so bookmark our page to stay up to date on the latest Movies and Web Series recommendations.