Top 5 Upcoming Web Series on Netflix in September, 2021
There are so many incredible web series that is going to be released in September 2021. You will love binge-watching these web series that is coming out in September 2021. These upcoming web series will keep you entertained for hours.
Below is a list of the top 5 upcoming web series on Netflix for September 2021. These are the most awaited and anticipated web series from Lucifer to Money Heist that you shouldn't miss in September 2021.
Netflix Upcoming Web Series List
We're here to help you if your Netflix subscription is up and running, and you are ready to binge-watch this September.
Here is the Netflix upcoming web series list, which is going to be released in September 2021.
Money Heist (Season 5), Netflix
Release Date: 3rd September 2021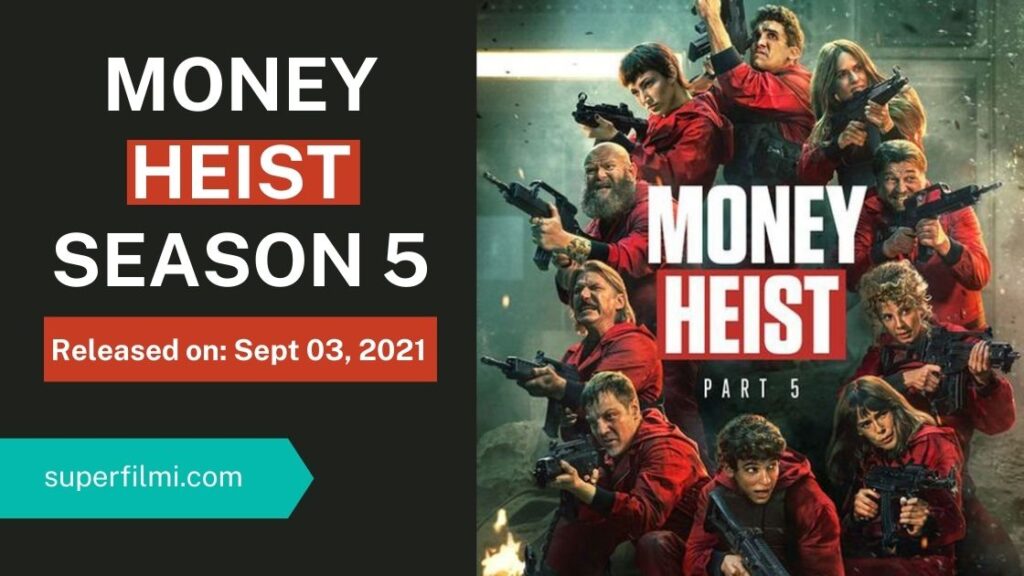 Netflix's most anticipated web series Money Heist Part 5, Vol. 1 has been released on September 3rd. Everyone wants to know, what will happen to the Money Heist Professor? Will his gang manage to escape alive from the Royal Mints of Spain?
Season 5 will feature three new characters. This crime drama's final season will be available in two Volumes. The second Vol. will be released in December 2021.
Into the Night (Season 2), Netflix
Release Date: 8th September 2021
This hit Netflix series is a favorite of sci-fi thriller lovers. This is the OTT platform's first Belgian series. The first season was a great success. This series is based on The Old Axolotl (a Belgian science-fiction novel) in which the survivors of a commercial flight try to race against time to avoid the sun's harmful rays. The 2nd season of the show will be air on 8th September 2021 on Netflix.
Lucifer (Season 6), Netflix
Release Date: 10th September 2021
Lucifer Season 6 is the final season which you can stream on Netflix on September 10. Despite being brutally murdered in the last season, the Devil will live for the final season. Lucifer's final episode will resolve the mystery of his murder and show how he will handle being all-powerful after becoming the next God.
This fantasy series has had a difficult journey. It was cancelled by Fox Studios and then picked up by Netflix. The show's popularity has risen tremendously since its debut on the OTT platform.
Sex Education (Season 3), Netflix
Release Date: 17th September 2021
Sex Education web series season 1 and season 2 are one of the Netflix's most popular series. This series tackled difficult topics such as gender identity, sexual trauma, and asexuality over the 2 seasons. It will be interesting to find out whether Maeve discovers about Otis' voicemail, which was deleted by Issac before she could hear it. Otis had left this voicemail as a confession about his feelings for Maeve. Unfortunately, she couldn't hear it. What do you think will happen next? What will Maeve do?
Kota Factory (Season 2), Netflix
Release Date: 24th September 2021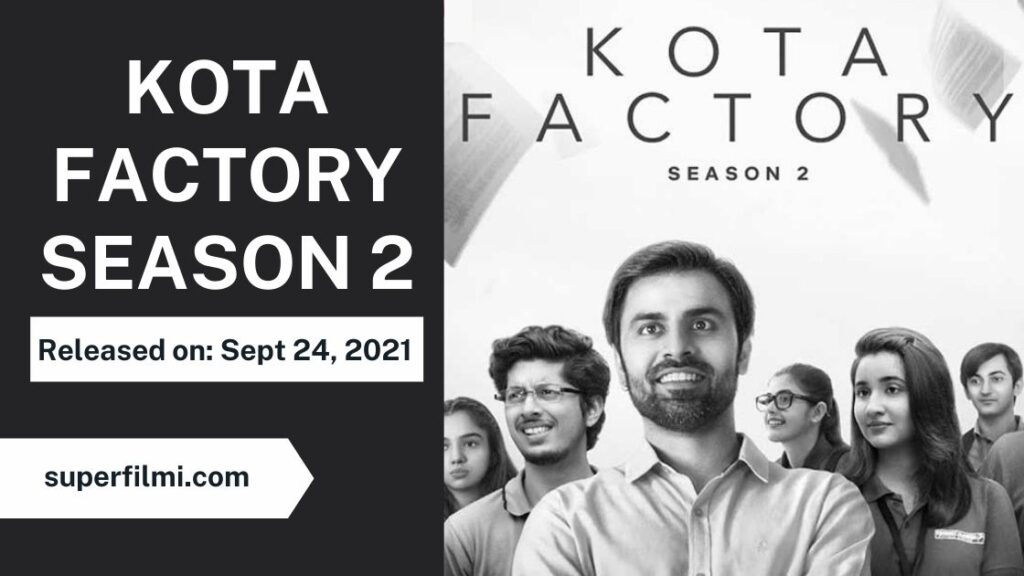 Kota Factory season 1 was loved by Indian viewers. So the makers of the Kota Factory web series renewed it after receiving positive reviews from public. Kota Factory season 2 release date is September 24, 2021 and it will be streamed on Netflix. This web series highlights the difficulties and struggles IIT-JEE aspirants are facing in their daily lives. Kota factory cast featured Jitendra Kumar and Mayur More as well as Ahsaas Channa and Revathi Pillai.
Final Thoughts
We've watched previous seasons of all the web series listed above and love them all. Even we've waited for the Money Heist web series season 5 and Kota Factory season 2 for a long time. Now we're goanna binge-watch all the episodes.
You'll definitely goanna enjoy all the above listed top 5 upcoming web series on Netflix.
Comment below if you've watched or not, the previous seasons of above listed upcoming web series.