Money Heist Season 5 Part 2: Release Date, Cast, Plot and Related News
Money Heist season 5 Volume 2
Spanish series 'Money Heist' premiered on Netflix in 2017 and became an instant international sensation. The Spanish crime drama presently holds the current record of being the most-watched non-English title on Netflix.
If you've already watched the first 5 episodes of season 5 and are all caught up with the Money Heist season five, part 1 ending, keep reading to find out everything you need to know about Money Heist season 5 vol. 2, including the release date, cast and plot.
Money Heist season 5 part 2 release date
Money Heist season 5, part 2, which landed on Netflix on Friday, 3rd December.
How many episodes are in Money Heist season 5?
In total, Money Heist season five will comprise 10 episodes, but Netflix have decided to release it in 2 parts, 1st part was released on 3rd September and they will release the second part on 3rd December.
Money Heist season 5 plot
In a recent teaser showcasing some behind the scenes action from the show, we were promised a "loaded" second half to season five, with "extreme tension" laced throughout.
"Tokyo (Úrsula Corberó) is dead. The enemy Commander Sagasta" and his special Army Forces wounded but as dangerous as ever still lurks in the Bank of Spain, The gang facing the darkest time and greatest challenge yet, the gang preparing for a bold plan to get the whole gold out with no one noticing. To make this thing worse, the Professor makes the biggest mistake of his life.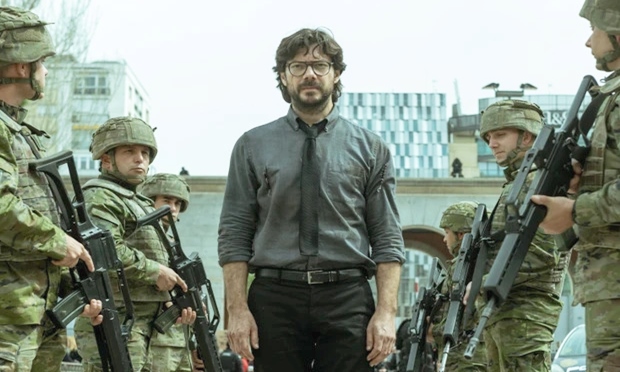 Money Heist 5 new characters
In season 5 of Money Heist, they introduced 3 new characters. The first is Sagasta (José Manuel Seda), the Commander of the Special Army Forces. The other two new cast members include Miguel Angel Silvestre and Patrick Criado. Patrick, who play Rafael (Berlin's son).
This should happen in all offices
Indian company declares holiday to watch Money Heist 5 for its employees
Fans can't wait for the Money Heist Season 5 part 2 to drop as the level of craze is so high for the show that an IT company in Jaipur named Verve Logic has made its employees super happy with an unexpected gift from their CEO.
They declared a holiday for its employees on Friday, 3rd December to watch the latest season of the show and named it as a "Netflix and Chill holiday".
Netflix had twitted on Twitter, "Can we assume that 3rd September is a bank holiday? Money Heist day."
And in the response to this tweet, company said, "Not sure about banks, but we are definitely keeping a holiday on 3rd September! Jaldi Aao.. Jaldi Aao…", while tagging Netflix.
Abhishek Jain, the CEO of the Verve Logic company, said that, after seeing the craze & love for the Money heist as a chance to thank their employees for their hard work in the time of COVID.
He also added that first we planned of showing the web series in the office, but then we thought that it's a better idea of giving a day off to them to watch it in their personal space which also giving an opportunity to them to spend some quality time with their family.
The company also posts a letter on Twitter for the declaration of holiday with the statement that,
"We have taken this initiative not just to save an attack on our emails with false leaves, see mass bunks and numbers being switched off, but because we know sometimes moments of chill be the best pills for energy at your work."
"So grab the popcorn, and be prepared to wave a final bye to our most loved professor and the entire caste,"
He also added: "We know after all the stress and hustle, 'Ek Break toh Banta hai'." He even signed off with a nod to the show's theme song saying, "Bella Ciao, Bella Ciao".
This is where we left everyone else at the end of Money Heist season 5 part 2:
Money Heist season 5, part 1 ended with fan favorite Tokyo having just sacrificed her life for the team, but the teaser has confirmed that Úrsula Corberó (Tokyo) will be back to the role via a flashback cameo (along with serving as the narrator of the show, as we saw in its trailer).
The professor (Alvaro Morte), arguably the most important character in the show now but still he is in an unstable alliance with disgraced police inspector Alicia Sierra (Najwa Nimri).
It will be interesting to be seen whether she'll be on his side, his crucial help in delivering her baby, or will she cheat on him and give him to the Spanish Police.
Other team members Denver (Jaime Lorente), Rio (Miguel Herrán), Stockholm (Esther Acebo) & Helsinki (Darko Peric), who crushed his legs in the explosions and is very badly wounded also trapped in the situation.
The team members, Manila Rodrigo de la Serna (Palermo), (Belén Cuesta), and Bogotá (Hovik Keuchkerian), are craves revenge for the death of Nairobi.
Gandía (Manuel Poga) who was the head of security, may have died in the final grenade attack of Tokyo, but this is not confirmed.
Fans are curiously to know about Arturo Román (Enrique Arce), who was shot by the Stockholm, will be alive or not as Colonel Tamayo (Fernando Cayo) stated his condition to be "critical".
Patrick Criado & Pedro Alonso will be returned as son and father Rafael & Berlin, whose story will connect in the second part.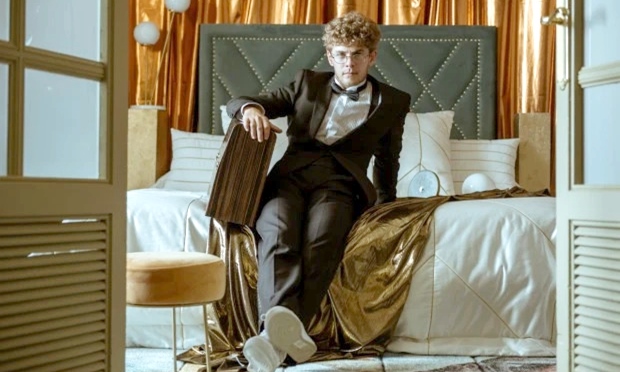 Money Heist season five introduced of some new characters, José Manuel Seda as the "Sagasta", Commander of the Special Army Forces, but his team members have sustained are now badly wounded by the Professor's gang.
Here is the quick summary of the cast and what happened till now in the show. Hope you like to know about Money Heist season 5 cast, plot, release date and the related news. Comment below whether you've watched the previous seasons of the show or not.