5 Best Korean Romantic Drama/Web Series Hindi Dubbed on MX Player
Top 5 Hindi Dubbed Romantic Korean Dramas on Mx Player That You Shouldn't Miss if You're a K-drama Fan
South Korean TV series and dramas are very popular and loved by the audience all over the world because of their unique stories, action, romance and moreover their acting. There is no doubt that Korean dramas in Hindi dubbed are now getting lots of attention from Indian viewers, specially for romantic K-dramas.
Well, there is a never ending list of K-dramas available over the internet on various platforms, but finding the best one from it is a tedious task. But don't worry, here we have picked the top Romantic Korean web dramas to get started your K-dramas journey.
Top 5 Hindi Dubbed Korean Romantic Drama/Web Series on MX Player
We know many drama lovers do not like to multitask, watching their favorite content with subtitles. That's why Superfilmi curated a list of top 5 Korean love story web dramas that you can watch with your loved ones.
Either you'll fall in love with these romantic Korean series or you will end up remembering your forgotten love.
Top 5 Korean Romantic Drama/Web Series List Hindi dubbed on MX Player
5. Meow, The Secret Boy (2020)
Episodes: 12
Seasons: 1
IMDb Rating: 7.1/10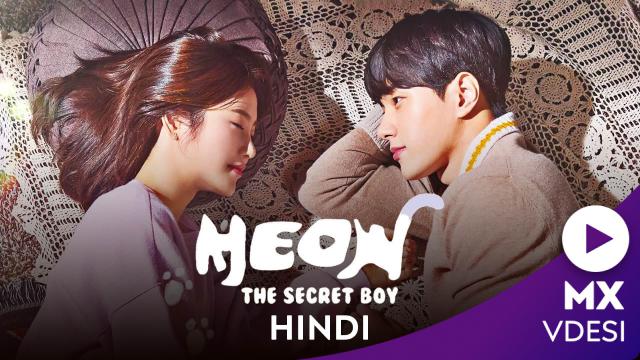 "Meow, the Secret Boy" is a South Korean romance comedy drama/web series which was directed by Ji Byung Hyun. It is based on a webcomic series by Go A Ra, ran from 2009 to 2010.
The story of this kdrama revolves around a 20-year-old girl, Sol-Ah, who is a Graphic Designer and wants to become a webcomic artist/ cartoonist. But one day, her life changes fast when she brings home a cat named Hong-Jo, unaware of the fact that he is not an ordinary cat and can transform into a human being.
When Hong Jo met So Ah, he became extremely attached to her and goes to great pains to hide his human identity from her. In order to stay near her, he proves that he will do whatever it takes.
Will the cat able to keep his identity a secret? What will be the future of this extraordinary human-feline duo as their relationship blossoms? To know, watch this amazing Korean love story drama series, online on MX Player.
4. Dr. Romantic 2016
Episodes: 21
Seasons: 2
IMDb Rating: 8.3/10
A storyline of this romantic Korean medical drama revolves around a triple-board certified surgeon, Boo Yong-joo (Han Suk-kyu) who once was the top surgeon at Seoul's top medical center, Geosan University Hospital. A traumatic incident causes him to disappear and change his name to Kim Sa-bu and starts working at a small hospital named Doldam which was located in Gangwon region.
At there, he mentors two young doctors, Yoon Seo-jeong (Seo Hyun-jin) and Kang Dong-joo (Yoo Yeon-seok) to become the best doctors and also to fight against money and power for the sake of their patients.
3. Pinocchio (2014)
Episodes: 20
Seasons: 1
IMDb Rating: 8.1/10
The story of this Korean web series is about an outstanding student, Choi In Ha, who always secured first position in her class and has moved ahead in life to make her career as a news reporter at a news channel. One thing that makes her special and different from others is that she has syndrome called Pinocchio. Because of this syndrome, she can't be able to lie, or if she lies then she'll start having hiccups.
Choi In Ha and her colleagues Yoon Yoo Rae, Seo Bum and Choi Dal Po are pursuing justice for an accident that occurred many years ago and the victims were bullied by the media. Now they are trying to find out how the accident happened and who is to be held responsible for it.
Will they be able to find the culprits? To know, watch this amazing Korean web series Pinocchio, online without signing up on MX Player.
2. Kill Me Heal Me (2015)
Episodes: 20
Seasons: 1
IMDb Rating: 8.3/10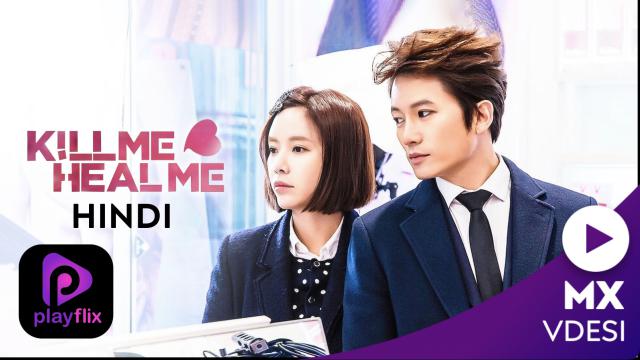 The plot of this amazing Korean drama revolves around Cha Do Hyun, a 3rd-generation heir of a business who suffers from a social identity disorder. As a result of experiencing life-threatening traumatic events, Cha Do Hyun develops an illness due to his body's ability to adapt under difficult conditions.
He gets help from Oh Ri Jin, a first-year psychotherapist, in order to regain control over his life. When Oh Ri Jin's brother, Oh Ri On decides to reveal Do Hyun's secrets, how will Hyun get rid of this situation?
To know what happens next, watch all episodes of Kill Me Heal Me kdrama in Hindi on MX Player.
Also read: 5 Best Korean Romantic Web Series Hindi Dubbed on Netflix
1. Goblin: The Lonely and Great God (2016)
Episodes: 16
Seasons: 1
IMDb Rating: 8.6/10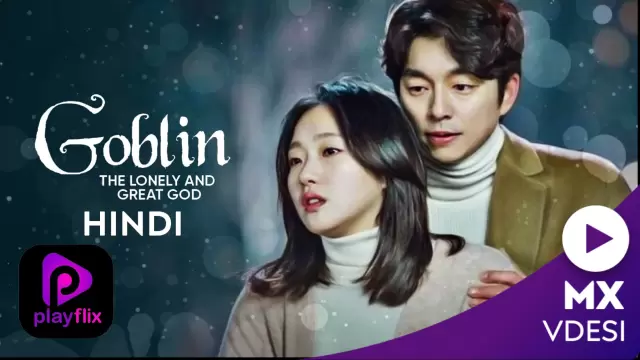 The story of this melting heart Korean drama is based on Kim Shin, a Goryeo dynasty's Military General. By framing him as a traitor, the young king kills him. Years after his death, with a sword stuck in his chest, he was cursed to remain immortal forever. As a punishment for the soldiers he killed, he suffers the pain of seeing his loved ones die while he lives on. He helps people with his power and is known as the Goblin. The only way to end his life is to remove the sword he has stuck in his chest.
It will be interesting to watch whether the Goblin finds a way to get rid of his painful punishment or not. To find out, stream The Goblin Korean Drama web series Hindi dubbed online for free only on MX Player.
Final Thoughts
So, above you got the 5 best Korean romantic drama web series Hindi dubbed on MX Player. These Hindi dubbed Korean drama list are also the high rated IMDb web series available on MX Player.
We hope that you will enjoy this whole Korean romantic comedy drama/web series collection.
You may also like: Netflix Best Hindi Dubbed Web Series Lists
Visit Superfilmi frequently to get the most popular content to watch during your leisure time. You can also take an eye on the other genres based Hindi dubbed web series list.
If you're looking for an ideal love story based Korean web series, then this list is perfect for you. Please go & watch all these web series and tell me your point of view in the comment section.
Also checkout: 10 Best Crime-Thriller Hindi Web Series on MX Player